Wow, look at that
shimmering galaxy in your eyes.
Gorgeous. You're simply gorgeous.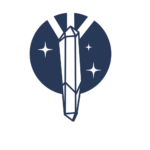 By some amazing chance, you've stumbled across me and my work. Here, you can wander around, ponder a bit, and hopefully connect to something you find. This place was made to be a little hideaway for the weird, the curious, and the amazing. Kick back, relax, and get lost in a story or two. This cavity in the sky was built for you.
Go ahead, explore. Let's go on an adventure.