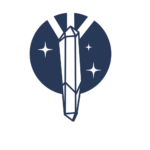 Wow, look at that shimmering galaxy in your eyes. Gorgeous. You're simply gorgeous.
By some amazing chance, you've stumbled upon this wonderful black hole of existential crisis. Here, you can find my works, ponder a bit, and hopefully connect to something you read. This place was made to be a little hideaway for the weird, the curious, and the amazing. Come and connect to a fellow speck of dust, get lost in a story or two. This cavity in the sky was built for you.
You can click over to the About page to contact me with any questions, comments, curiosities, or random pieces of matter that might present themselves in your head. Thank you for your support. You make me quite happy little star.
So go ahead, explore. Let's go on an adventure.
The Monthly Newsletter
Subscribe to my monthly newsletter for writing tips, letters from the author, and updates on upcoming stories and writing competitions. You'll also be able to chat with me about writing and books and all that jazz.