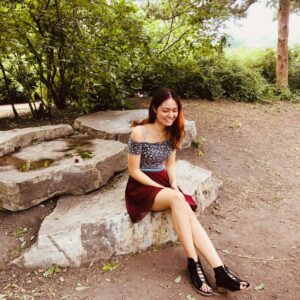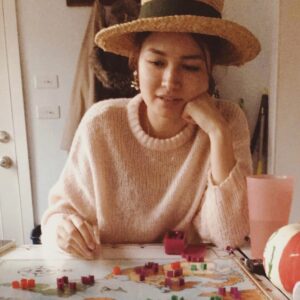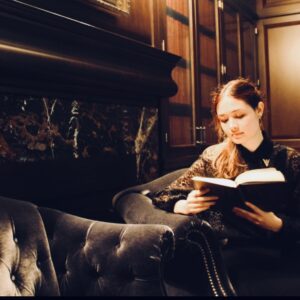 Dork. Daydreamer. Passionate storyteller.
Caroline Wood has never been a stranger to creativity. She is a starry-eyed creator and an optimist with a sober, stubborn determination. The number of passions under her belt (writing, music, fine arts, theatre, and more) always bring her back to one thing - storytelling.
In her writing, she chews on some big picture questions. How can we show up for each other? How does language conceptualize our own realities? What does this whole "time" thing look like? Her style is self-reflective, intimate, unconventional, and humorous, grounding these into tangible characters, relationships, and worlds.
Caroline's preferred genres are YA/NA fiction, science fiction, fantasy, romance, and poetry, but she'll read or write just about anything. Topics she's especially vibrant about are contemporary liberalism, high sensitivity, mental health, sustainability, space, spirituality, and family relationships. Her favorite authors include Margaret Atwood, A.S. King, Kurt Vonnegut, Arundhati Roy, John Green, and Neil Gaiman. Just to name a few.
When she's not writing (which isn't often), Caroline is usually creating something, spending time with lovely people, having a Marvel movie marathon, or off somewhere in the woods. She is based in Chicago and currently attending Loyola University in pursuit of an English degree that will support her career as an author.
⋆
Publishing
woodcarolinerose@gmail.com
⋆
Internships
cwood14@luc.edu
⋆
Personal Letters
authorcarolinewood@gmail.com